I am digging up more and more golden nuggets as I continue to  read Zig Ziglar's "See You at The Top".  I know that most of you reading this blog post have heard  about the term faking it until you make it. This is not the fourth gold nugget that I picked up from Zig Ziglar's "See You at The Top".  The actual nugget is  "you cannot consistently perform in a manner that is inconsistent with the way you see yourself".  This ties into to faking it til you make it.  When I first heard this term it was mostly dealing with outward appearance.  If you dress to impress, then people will take you more seriously. If you want to be successful,then you must dress, act and carry yourself as if you are  successful right now.  What if it takes a while before you are a success?   It is inevitable that disaster will happen when your mind catches on to what you are doing before you achieve your dream.  You will either continue on your path to success or you will quit.  Whatever the mind can conceive you can achieve.  It is like you are racing against your mind to avoid a major setback.
You can pretend that you are successful, but how long can you truly fool yourself.  Zig Ziglar believe that you can fool yourself for the short term.  It is the long term that all the chinks will appear in your armor.  If you truly do not believe that you are successful, then it will never happen for you.  Micheal Jordan is a man who consistently believe in himself and his abilities.  When he was cut from the team as a kid he did not give up he practiced even more.  He knew deep down that he saw himself as a champion and he consistently perform in that manner as a profession in the N.B.A.  Imagine when he was cut from the team and he believed deep down in what the coaches were saying.  The outcome would have totally different, because he might have practiced, but he never deem himself worthy of being a champion.  Micheal Jordan's self image was stronger that many of his opponents when he played in the NBA.  He imposed his will on many players to defeat them mentally as well as physically.  Your self image has to be strong enough for however long it takes to achieve success in your life, relationship and business.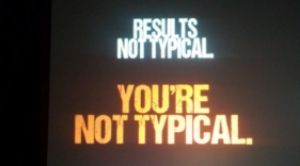 To learn the real Secret to Success read my blog post.