One free marketing method that you may use is article writing. Article writing may not be for everyone, but it is one of the most natural ways to generate traffic to your website or blog. The most popular article writing directory is ezinearticles.com because of its' high ranking in search engines. The search engines rewards original content and originality. Your articles may be re-published by publishers with your signature resource box intact. This feature of article writing allows you to create natural back-links to your website/blog.
The need to do many different things at once may be overwhelming for your home business job opportunity. The best way to eat an elephant is one bite at a time. The best way to gauge your proficiency in a certain marketing method is to set a goal of how many leads you would like to generate. When you achieve your leads goal, then you move on to the next marketing method. You would learn to master the new method in conjunction with the old one.  This technique allows you to devour the whole elephant in the long term.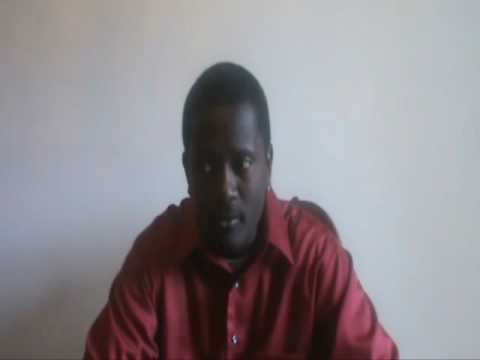 The fisherman uses the biggest net so he can cast to catch as many fish as he possibly can get into his net. When it comes to writing articles that is not the best way to do it. You write articles with the intention of attracting a certain potential business partner. When you are selling circles and the people visiting your site are looking for square, then you do not have a match. If you are targeting people who are looking for circles and squares, then you have a chance for a match.
Questions that you should ask about your target market:
Who is your customer?
What do they do?
What are their ages?
Where do they live?
What interest do they have?
Do they have kids?
The title of your article is a critical component in getting your targeted audiences to find your article. When I am looking for certain information online I always go to the search engines, Google, Yahoo or MSN.  I tried to type in as much information as possible, so that I would get more accurate results back from my inquiry. You have to figure out what your target market would type into the search engine. You must spend some quality time on keyword research. The time spend researching keywords will allow you to increase the number people looking to buys just circles.  I normally select about 10 keywords and write articles based on those keywords.
You may use the following free systems below to research your keywords:
1. Google External Keywords
2. Niche Bot Classic
3. SpyFu
Your title, content of the articles and your tag must include you keywords.  Your title should include your keywords to help the search engine find your articles. The suggested ratio of keywords versus number of words in your article is 1:100. People have a short attention span so keep your article between 250 to 700 words. The search engines are looking for original content so writing keywords laden articles out of the ratio suggested is not advised.  Syndicating your article for your home business job opportunity is the next key to generating free leads.  Your published articles will be out there forever so traffic will be generated indefinitely.  The time you spend now will be forever out there for the search engines to retrieve.
Some of steps which you may take to syndicate your article are listed below:
1. Place it on your site, blog, Squidoo lens, hub pages etc.
2. Submit to Ezinearticles.com
3. Post on Social Media (Facebook, Twitter, etc.)
4. Ping it on Pingomatic.com
5. Social Bookmarking on Delicious, Digg, Stumbleupon etc.)
Leads are the bloodline of your home business job opportunity so the more targeted leads that you generate the better.  Article writing may be time consuming so the option to outsource your article writing is a great alternative. You would still do the initial steps of figuring out your target market and keywords research , but you may outsource the actual article writing. Whether you write your own articles or outsource them, either way you will have the ability to generate an endless supply of leads and traffic to your website or blog.
Please leave any comments and sign up Inner Power Revealed below.   Retweet this article to your friends.