Online market research for blogging or various internet marketing paid methods is one that should not be taken likely.  When you are looking for keywords that your potential market might be entering into a Google or other search engine it is critical that you are as exact as possible.  The concept of throwing the biggest net that you can get your hand on is an out of date strategy.  You must have a specific target market in mind.  Everest University knows exactly the type of students that they are trying to attract.  When I watch their commercials on television, I have no doubt that they are targeting single women with a family who need a break in life.   I am quite sure that they are successful at that, because it is clear and precise.  Your online market research must be as targeted as Everest University.
When I see their ads I know who they are trying to attract.  If your internet marketing method is vague and diluted then you might occasional get a signup once in a while but you will never have that phenomenal success.  The cost of your marketing will be over inflated and you will never recoup your losses.  If you use a big net and you are totally off base how accurately can you adjust.  When you cast a smaller net, you have an advantage over a big net.  You can reel it in, adjust slightly and recast quickly.  Napoleon Hill stated that unsuccessful people are slow to decision and quick to change and successful people are quick to a decision and slow to change it.  Successful people do not go after the most recent shiny object.
When you are doing online market research to setup a blog so you may generate leads for your primary business.  Search Engine Optimization(SEO)  is a great internet marketing strategy even though it is slower than paid methods.  The difference is that most of your SEO leads are acquired at very low cost.  Google External Keyword Tool is a great resource to use whether you are using paid or SEO strategies to grow your internet marketing business.  A blog is well liked by Google and as long as you keep your content fresh and original it is seldom that you are giving that famous slap.
Market research for your internet marketing business may be done inexpensively by using free tools.  The key to success is to make you continue the conversation that is going on inside your target market.  If I on your ad about dog lovers and as soon as I click on you link I see nothing but cats.  I am not only going to run away quickly(bounce rate) which signals to Google that you are a spammer.   Read more about Online Marketing Strategies, such as using Video Marketing.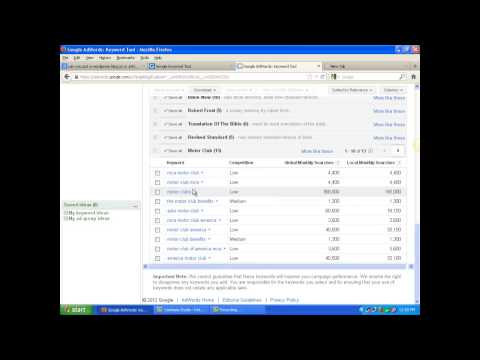 P.S Watch this video to see how to use Online Market Research For Blogging Using Google Keyword External
P.P.S. Get started in my business for as low as $40.00 watch video @ http://newstylemath.com and turn that little investment into thousands