Sean Stephenson, Author of "Get Off Your But", gives you 3 standing lessons to implement once you get off your "buts".  Sean's standing lesson #1 is to connect with every one. Communication is the exchange of information, while connection is the exchange of humanity.  We meet different people throughout our life.  Have you ever met someone for the first time and it seem like you have known them forever?  Have you ever met someone who you couldn't get away from them fast enough?  This concept sound simple but connecting with everyone is a very tall order.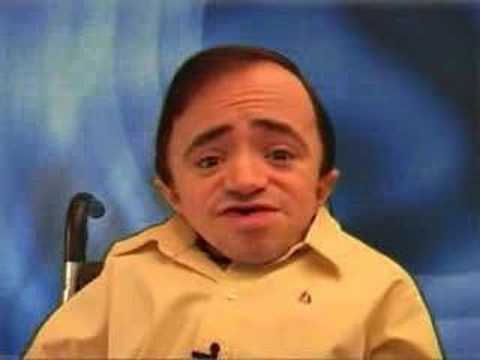 The standing lesson #2 is the most important one because the man in the mirror is always the most difficult person to convince.  You have to connect with yourself.  You have to connect with you.  Insecurity is one of the "buts" that you must get off to stand.  Insecurity is one of the major "buts", because if everyone connected with themselves in a real and honest way we would definitely have a better World.   The negative self talk in our head sometimes, we would not repeat to our worst enemy.  Thomas Edison failed 10,000 before he perfected the light bulb.  You have to learn from your mistake in a constructive ways.  The destructive ways that people normally tune out of life is through alcohol, drugs, overeating, suicide, etc.
The third and final way to stand is the ability to laugh at you.  You have to find humor in situations that you find yourself very stressful.  We laugh at the expense of others many times, but anyone that with the ability to laughs at themselves will go a long way in life.  We must not take life too seriously because the more we are attached to the outcome the more stress we bring into our lives.  If we focus on the process and not take ourselves seriously, then we would be our way.   When you can truly laugh at yourself the closer you will begin to heal all the past hurts and afflictions.
The 3 standing lessons of Sean Stephenson of connecting with everyone, connecting at you and being able to laugh at yourself is a tall order but once you get off your "buts" you will be able to implement these changes in your life.  The simple act of getting up off your "buts" is the first step and the standing lessons will lead you to a more fulfilling life.  Are you ready to take a stand?